Tom Maremaa
Welcome to my world! Thanks for coming by!
I'm the author of twelve novels, including most recently REYKJAVIK: A NOVEL. My novel METAL HEADS from Kunati Books was nominated by the American Library Association (ALA) as one of the Notable Books of 2009. I've also authored short fiction, plays, and works of non-fiction. A graduate of Dartmouth College, I studied languages, literature and philosophy at the University of Zurich, Switzerland, and worked on my Ph.D in comparative literature at the University of California, Berkeley. I live with my wife in Silicon Valley, California, and work as a software engineer in the Valley. I travel widely to learn about and understand as many cultures and languages as I can.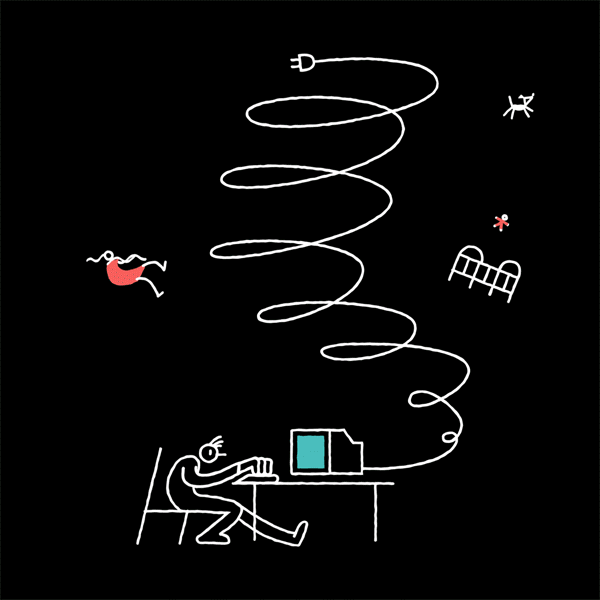 Time forks perpetually into countless futures. In one of them, perhaps you'll read my work...
How To Reach Me:
➤ email
tom.maremaa@gmail.com
OF Gods, Royals and Superman: A Novel (278 pp)
Pronoun; 1st edition (December 15, 2016)
The gods must be crazy. Do something great or they'll kill you. Meet Christopher Reed and Morgan Kinder, both young and brash college students, who come of age in many of the ways that Tom Jones came of age in Fielding's classic novel. Both seniors at Dartmouth, one tossed out of school for behaving badly — very badly, even if he's a Superman — the other, a woman who loves literature and works as an intern for a high-power New York publishing house on a quest to find the vanished author of a lost manuscript entitled simply When, 20:37, whose work is said to conjure up the dark side of American life and predict the future.
Available on Amazon as a Kindle ebook
Available as a paperback at Amazon, Books-a-Million, IndieBound
The Lottery Ticket: A Novel (402 pp)
Black Tea Press; 1st edition (March 22, 2008)
The Lottery Ticket, set in the sleepy yet vibrant town of Palo Alto, California, takes the conventional murder mystery and turns it flat on its head. One day Luke Cherry finds his mother hanging from the living room rafters, an apparent suicide, but this is far from the truth. When Luke's father, the Ur-Geek of Silicon Valley, is arrested and charged with assisting in his wife's suicide, all hell breaks loose in the Cherry family. A stormy trial ensues, shaking up the community. Dad looks sure to be convicted, until Luke, his wily, loving son, is able to connect with Dad's motley crew of friends, including a tribe of Afghan refugees who challenge the natural order of things and come heroically to his rescue. The story is told in the cool, unflappable voice of its youthful narrator.
Available on Amazon as a Kindle ebook
Available as a paperback at Amazon, Books-a-Million, IndieBound
I am Marjan: A Novel
Black Tea Press; 1st edition (March 24, 2008)
I Am Marjan is an enchanting tale of magic realism about the life of an extraordinary lion. Based on the true story of Marjan, the lion in the Kabul zoo who was almost blown up by a crazed Taliban soldier and who came to symbolize, over time, the incredible suffering of the Afghan people under the tyranny of that demented regime, it is a fable about the son, also named Marjan, now living in the Cologne, Germany zoo, young and healthy, yet with strong memories of his father and an equally strong desire to avenge his father's death. In Part II of the story, Marjan is sent to Marine boot camp, where he struggles to fit in, is later dismissed, but then enticed to join a Special Forces alpha detachment. The mission will take him to Afghanistan as part of the hunt for bin Laden. Danger lies ahead. In Part III, he is greeted by the Afghan people as a hero and worthy successor to his father. The story is told in the first person from Marjan's point of view.
Available on Amazon as a Kindle ebook
Available as a paperback on Amazon, Books-a-Million, IndieBound
Imagined: A Novel (144 pp)
iUniverse; 1st edition (January 26, 2000)
Imagined is a heart-warming, poignant novel about the return of a man who either is or is not John Lennon, the famous Beatle whom the world thought was assassinated on a cold, dark night in December some twenty years ago. The man who wakes from a coma in his hospital bed, speaks in Liverpool dialect, and sings Beatles songs is truly an original creation. He takes on a world that wants to believe. And in less than a week takes us on a magical journey from the madness of New York City at Christmas to the hippie heart of San Francisco, and even a sudden leap from the Golden Gate Bridge. In the end, Imagined brings us the real promise of a Beatles reunion, and delivers a message of hope, love and reconciliation.
Metal Heads: A Novel (261 pp)
Black Tea Press (April 23, 2012), originally published by Kunati, Inc, (May, 2009)
In a military hospital for wounded veterans of the Iraq war, ex-Marine Jeremy Witherspoon, called Spoon by his comrades, is trying to come to terms with his life-changing injuries. The hospital specializes in treating "metal heads," those with severe head trauma whose injuries require the insertion of a metal plate. Spoon passes the long hours in bed trading war stories with his fellow patients and recounts his complicity as a witness to a brutal crime of war in Ramadi, and his coercion in a cover-up when threatened by a private contractor who goes by the nickname Skank. When the wounded Skank appears at the hospital, he bluntly threatens Spoon to keep his mouth shut about Ramadi. One by one, Spoon's friends on the ward begin dying in mysterious ways, and he knows he must defeat Skank or die himself. This powerful, heartbreaking novel about the aftermath of war creates a vivid world populated by odd characters who struggle with being outcasts and victims. The young narrator mingles his quirky slang about the war with eloquent and often lyrical emotion.
Available on Amazon as a Kindle ebook
Available as a paperback at Amazon, Books-a-Million, IndieBound, Barnes and Noble Press
The Night of the Cougar: A Novella (46 pp)
Black Tea Press (April 23, 2012)
The Night of the Cougar takes you deep inside life in the small, idyllic town of Devil's Canyon, which sits perilously on the edge of Silicon Valley, between Woodside and Portola Valley, where the clash between old and newly minted wealth, between traditional values and an emerging geek culture, is visible and ubiquitous. The town embraces all the values of privilege and exclusivity passed down through the generations. Outsiders are shunned, viewed with suspicion, as are those whose fortunes have come from the fountain of Silicon Valley startups gone public, millionaires made overnight, nouveaux riches whose lack of taste or understanding cannot help but go unrecognized among the locals, who claim the land as theirs and theirs alone.
Entanglement: A Novel (279 pp)
Black Tea Press (February 5, 2014)
Firoozeh Azadi is the most beautiful of Persian women, aristocratic by birth, educated in the West, now on a journey home to Tehran after years of living abroad. Her parents, loving yet bound by tradition, have something unexpected planned for her upon arrival: an engagement party with a man whom she does not know, yet must marry. She is shocked, and rebels. Events overwhelm her, all of which she records and photographs with a magical camera given to her by a lesbian friend in California.
Available on Amazon as a Kindle ebook
Available as a paperback at Amazon, Books-a-Million, IndieBound, Barnes and Noble Press
Rule of Law (214 pp)
Black Tea Press (April 23, 2012)
Rule of Law opens on the campus of the University of Santa Lucia, in California, as we find rocks being hurled at John P. Bokker III, a constitutional law scholar who authored the infamous legal memos justifying torture while serving in the Justice Department as deputy chief and advisor to the White House. Bokker has returned from Washington to teach law at the University. The law school faculty is adamant in upholding Bokker's tenure and right to teach. The city council of Santa Lucia, however, thinks differently, passing a resolution condemning his actions and "crimes against humanity," but the resolution has no teeth.
Available on Amazon as a Kindle ebook
Available as a paperback at Amazon, Books-a-Million, IndieBound
Bones of the Amazon: A Novella (85 pp)
Black Tea Press (April 24, 2012)
Meet Lulu Petite, a food critic for the local Palo Alto Sentinel who loves good cooking and makes a point of reviewing every restaurant in Silicon Valley wearing a disguise to ensure she is served the same food as any of her readers would be served. As the heroine of Bones of the Amazon, she is a woman in her early forties with a lot of moxie and all the curiosity of a feral tomcat.
Grok: A Novel (708 pp)
iUniverse; 1st edition (January 20, 2000)
Grok is a huge, sprawling epic novel about the comic misadventures of an eccentric family and its young sons quest to solve the elusive Turing test. The story spans the contours of the 20th century, from the literary salons of Paris in the twenties to the seamy side of LA in the thirties, from the counterculture wars of the sixties and beyond to the software-inspired nineties. Along the way we are wildly entertained by a huge cast of colorful characters, scenes and happenings, as Grok, the books hero, fights off the beguiling demons of the past and changes the world around him. There is never a dull moment in this wonderful, mind-bending story, which holds the mirror of ourselves up to Nature and shows us that we can have the last laugh.
Reviews of Metal Heads: A Novel
The most tragic and enduring legacy of the Iraq War may be the thousands of vets suffering Traumatic Brain Injury (TBI). Metal Heads is a moving and deeply unsettling novel of a hospital full of such vets in California. The book's narrator, Marine Lance Corporal Jeremy "Spoon" Witherspoon, is typical: He's lost an eye and a hand and has a steel plate in his head. He's dosed with an ever-changing cocktail of drugs and may or may not have a steady grasp of reality. He describes a hospital surrounded by razor wire, filled with video-surveillance cameras, and policed by private contractors. Few of the patients have any family, loved ones, or even visitors. Spoon hints that patients are being experimented on and believes they'll soon be coming for him. At the same time, he fears the hospital will be closed for lack of funds, and he will be homeless. When he and fellow patients ask when they will be released, they are told, "Don't even think about it," which they translate into the word unthinkable, which, in turn, becomes their ironic mantra, the Catch-22 for a new generation of warriors. The heart of this dark, Kafkaesque tale lies in uncertainty. TBI, like war, wreaks havoc on the brain, and Maremaa's characters may all be delusional. Or not. A powerful and heartbreaking novel.
- Thomas Gaughan, Booklist, starred review
"Just as every industry creates a language unique onto itself, so does every war. In this modern day look at the flotsam and jetsam of the Iraqi conflict, the author takes us to a Cuckoo's nest of head injured vets who are brought onto the stage screaming in protest of their changeling status..... A new attempt with language, pain, fear, and hope of redemption to classify a new batch of forever soldiers.... Our current war is unique in that we are all witnesses to the "viddy". Metal Heads is an eye-opening look at the destruction of war, with wonderful writing, character development, and armor-piercing insights."
–Patricia "Pat" Wiggins, novelist, critic and author
"The story resembles 'Catch-22' and the author has done a clean job of updating the story line to mesh completely with this generation's war vets.... The scenes at St. Richards reminded me a lot of the dynamics in 'One Flew Over the Cuckoo's Nest.' I found myself enjoying the read at all points.... Tom Maremaa is skilled as a technical writer, character builder, and storyteller."
–Jarucia Jaycox Nirula, Amazon Top Reviewer and Writer
"A vibrantly real story of war. Emotionally packed and compelling."
–Leah Hodge, author, novelist
"A heartbreaking, well-paced story of an injured Iraqi veteran and the terrors of war.... This is a moving, in your face work that packs an emotional punch."
–Publishers Weekly